In an April 1 blog post, AWS has announced the new PC2 Punched Card Cloud.
Your well-honed Job Control Language skills and your dog-eared, coffee-stained yellow card are still of value in the cloud. The AWS Cloud Control Language gives you the power to create, manage, and destroy cloud resources using line-oriented statements specified on punch cards. Think of it as AWS CloudFormation without the elegance, lower case letters, punctuation, or JSON. You can launch a single EC2 instance or create an S3 bucket using less than 100 error-prone lines of CCL. If you make a trivial syntax error, your CCL deck will be rejected (after a delay of several hours), along with an inscrutable error message in your choice of Esperanto or Quechua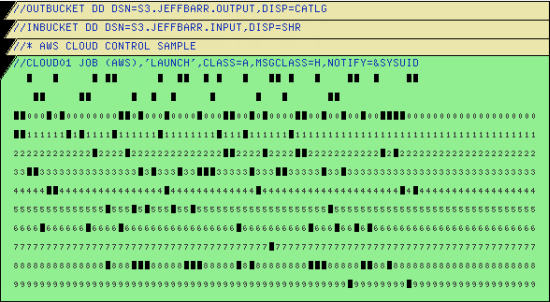 Read the Full Story. Enjoy the rest of your April Fool's Day.